ABOUT DR. HUGH L. VU
Perhaps you are finally ready to undergo that breast augmentation or rhinoplasty that you have been dreaming about for so long, or perhaps you feel that your appearance simply needs some rejuvenation to erase that worn, tired look that your friends have started to notice. Whether your intended procedure is major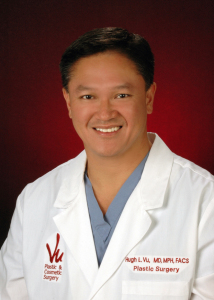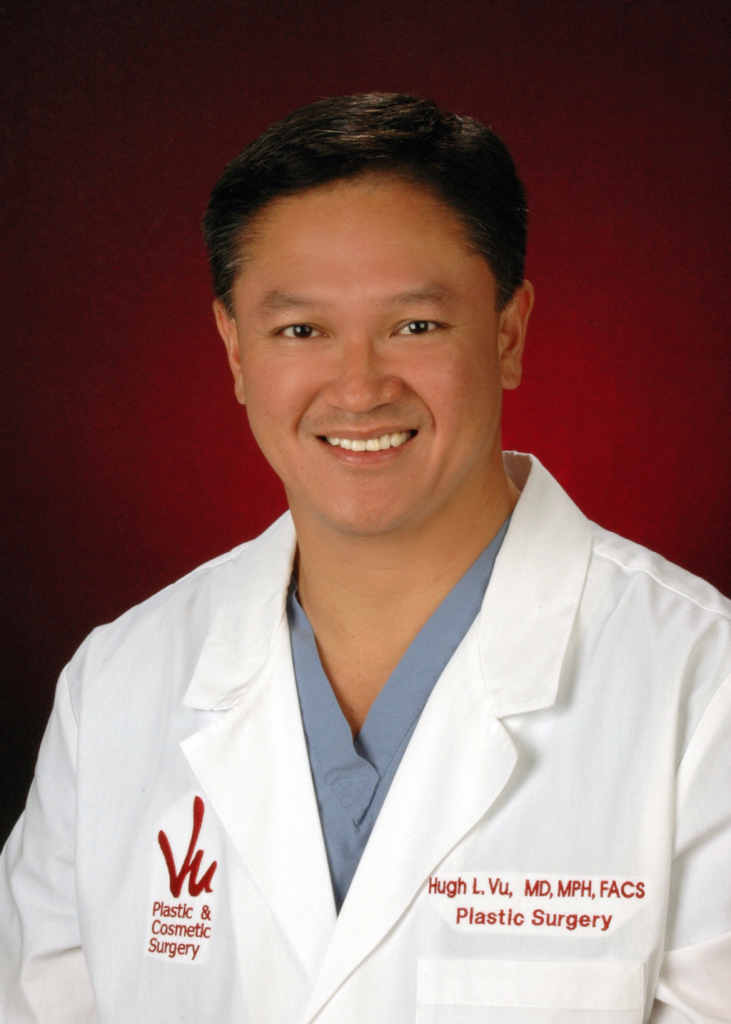 or minor, whether it is surgical or non-invasive, it is critically important to select a properly-qualified, highly respected surgeon who will put your safety, comfort, and beauty before his or her bottom line. When you choose Dr. Hugh L. Vu at Vu Plastic and Cosmetic Surgery in Stockton, California, you can be certain that you will receive the finest level of care from the minute you walk through the door and that you will leave looking better than ever: youthful, naturally beautiful, and absolutely gorgeous!
Dr. Vu is a Board Certified plastic surgeon with extensive experience performing reconstructive and cosmetic surgery procedures, and is also well-versed in non-surgical aesthetic enhancement services. After completing his undergraduate degree at the University of the Pacific, Dr. Vu went on to receive his Medical Degree at Loma Linda University, followed by numerous prestigious medical fellowships in General Surgery, Plastic and Cosmetic Surgery, and Burn Reconstruction at renowned institutions across the United States, including the UC Davis & Shriners Hospital for Children in Sacramento, CA and the University of Oklahoma, in Oklahoma City.
Dr. Vu is Board Certified by the esteemed American Board of Plastic Surgery and is a Fellow with the American College of Surgeons. He is dedicated to utilizing cosmetic and reconstructive surgery to help individuals scarred by cancer treatments or trauma rebuild their lives, and has a variety of certifications in Craniomaxillofacial Trauma and Reconstruction, Orbital Reconstruction for Tumor and Trauma, and Hand and Arm Burn Reconstruction.
Contact Vu Plastic and Cosmetic Surgery
When faced with a barrage of advertisements for plastic surgeons, and a new medical spa popping up on every corner, it can be difficult to know which practice to trust and which cosmetic surgeon has the experience and clinical skillset to deliver the successful results you want. At Vu Plastic and Cosmetic Surgery in Stockton, CA, we set ourselves apart from other cosmetic enhancement practitioners with our professionalism, state-of-the-art facility, and commitment to providing exceptional patient care. Our lead plastic surgeon Dr. Hugh L. Vu operates under the premise of two very simple, yet critically important goals:
Offer only the most advanced surgical and cosmetic techniques in order to maximize your safety and comfort
Earn and maintain your trust and confidence by upholding the highest possible code of ethics and personal integrity
When you select Dr. Vu as your cosmetic surgeon, you can feel confident knowing that you will receive the highest quality care and the best possible results. You can breathe easier knowing that you will leave his office looking younger, feeling better, and with your face and body exactly the way you want it: stunningly, naturally beautiful!
If you would like more information about our practice, or are interested in any of the customized surgical and/or non-invasive cosmetic enhancement options offered at Vu Plastic and Cosmetic Surgery, please contact our office today. We look forward to speaking with you and to scheduling your initial consultation with Dr. Vu.