FACIAL SURGERY OPTIONS
At Vu Plastic and Cosmetic Surgery, conveniently located in Stockton, California, Board Certified plastic surgeon Dr. Hugh L. Vu understands the subtle intricacies of facial anatomy, and has built an impeccable reputation among both patients and doctors alike for his compassionate demeanor, vast surgical expertise, and ability to produce beautifully natural facial surgery outcomes. Facial implant surgery, brow lift surgery, and otoplasty (ear shaping surgery) are three of the most popular facial surgery procedures performed at Vu Plastic and Cosmetic Surgery, and can be customized to reflect your facial anatomy and aesthetic preferences.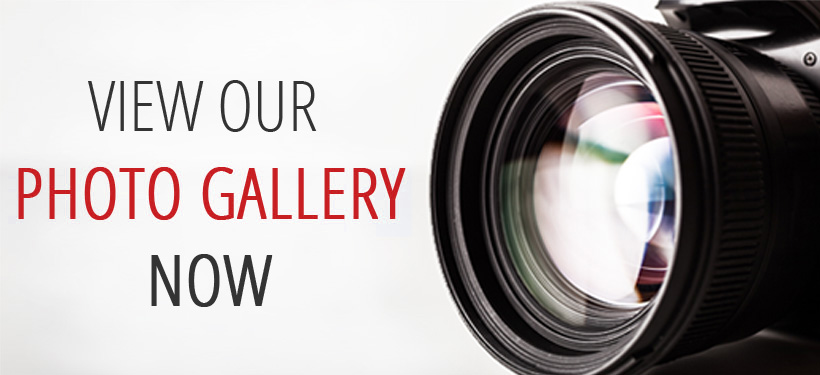 View the before and after images of Dr. Vu's actual patients.
OVERVIEW OF FACIAL IMPLANT SURGERY (CHEEK/CHIN/NASAL AUGMENTATION)
Facial implant surgery utilizes biocompatible implants to permanently enhance and augment specific facial features, with the goal of correcting facial asymmetry and cosmetic deficiencies linked to the natural aging process, genetic conditions, or facial trauma. The majority of facial implant surgery is performed on the chin, cheeks, and nose, as these facial features are the most responsive to the augmentative, reconstructive, and/or rejuvenating effects facial implants provide. Facial implants have become increasingly popular among both male and female patients, because of their unique ability to permanently create (or restore) aesthetically desirable facial contours without necessitating a secondary procedure elsewhere on the body (as with fat grafting/injection techniques).
Advances in facial implant technology have given cosmetic surgeons the ability to choose from a broad range of implant sizes, styles, and materials, allowing for the design of uniquely customized implants that better highlight the patient's distinctive facial features. This enhanced customizability facilitates a more natural surgical outcome and subtle enhancements that never appear obvious or overworked. To fully reap the benefits of this cutting-edge technology, your facial implant surgery should be performed by a skillful plastic surgeon with the ability to accurately anticipate how small changes to the cheek, jaw, or chin structures will impact your facial aesthetics as a whole.
BENEFITS OF FACIAL IMPLANT SURGERY
Whether your facial asymmetry/deficiencies are the result of aging, genetics, or facial trauma, facial implant surgery can be an effective tool to improve your facial contours. Each implant type offers a number of unique benefits:
Cheek (Malar) Implant:
Restores youthful fullness and lifted definition to the cheeks
Boosts depleted volume of flat or recessed cheeks
Improves the definition and prominence of the cheekbones
Augments lost volume in the tear trough region
Nasal Implant:
Augments the nasal bridge and fills in concave deformities
Restores smooth contours and a symmetrical, balanced shape to injured or misshapen nasal structures
Chin Implant:
Increases the size and/or projection of a weak, recessed, or sunken chin
Improves the facial profile
Enhances the symmetrical balance and proportions of the face

YOUR CUSTOMIZED FACIAL IMPLANT SURGERY
During your initial consultation, Dr. Vu will design an individualized treatment plan that seamlessly integrates your desired surgical outcomes and aesthetic preferences. Your facial implant surgery will integrate the least invasive facial surgery techniques available in order to minimize the risk of complications and mitigate any discomfort.
Cheek, chin, and nasal implant surgeries can all be performed on an outpatient basis under general anesthesia, utilizing similar surgical techniques and patterns. When performed as a solo procedure, facial implant surgery typically takes between 1-2 hours (this time frame increases when ancillary facial rejuvenation surgery, such as brow lift or eyelid lift surgery, is performed at the same time).
At the start of your surgery, Dr. Vu will discreetly place a small incision close to the implant insertion site (typically inside the mouth or in a facial crease). He will then create a pocket within the facial tissue, meticulously insert the implant into the pocket, and make the necessary adjustments so the implant sits in the optimal position. After closing the incision, Dr. Vu will secure the implant with bandages to prevent any shifting during the initial recovery phase, as this is the time period when there is likely to be some degree of facial swelling.
You will gradually be able to resume your normal activities within approximately one week of surgery, and you will return to the 
Vu Plastic and Cosmetic Surgery
office to have your stitches removed in 5-10 days (sutures placed in the mouth will dissolve on their own within this time frame). To better ensure a successful recovery, you may be restricted to a soft diet for 7-10 days and will be advised to recline in a face-up position at a 45 degree angle for at least one week. You will also need to avoid intense physical activity for an additional 2-4 weeks to prevent trauma near the incision site during this critical healing period.
FOREHEAD (BROW) LIFT SURGERY
Forehead (brow) lift surgery is designed to address and correct the visible signs of aging in the forehead and orbital regions of the face. When performed properly, a forehead lift can minimize the visibility of wrinkles and lines on the bridge of the nose (frown lines) and smooth out any forehead creases, thereby restoring a more youthfully revitalized facial appearance. By elevating the eyebrows, forehead lift surgery also corrects issues of upper eyelid hooding, producing a more alert, well-rested facial visage.
There are four main techniques that can be employed during forehead lift surgery: temporal brow lift, mid-forehead brow lift, coronal brow lift, and endoscopic brow lift. The technique that is most appropriate for you will depend on the severity and extent of your facial aging, as well as the unique anatomical structure of your face.
Most of our forehead lift patients are able to slowly resume their normal physical activities within 2-3 weeks of surgery; however, this time frame varies among patients and is dependent upon the surgical technique utilized during surgery and the patient's unique healing capacity. Coronal brow lifts may cause temporary post-surgical itching or numbness, and often require more extensive recovery periods than the temporal, endoscopic, and mid-brow lifts. Forehead lift surgery may be performed as a solo procedure, or as a complement to ancillary facial surgery procedures (i.e. eyelid lift, facelift, neck lift) for a more comprehensive facial rejuvenation.
OTOPLASTY (EAR CONTOURING SURGERY, EAR PINNING SURGERY)
Ear contouring (otoplasty) is performed to improve the aesthetics of the ears, and in doing so, can also enhance the symmetry, balance, and cosmetic appeal of the entire face. Children and adults are prospective candidates for otoplasty surgery; however, children should be at least 4-6 years old at the time of surgery in order to ensure that the ear structures have completely formed.
Ear contouring is an outpatient procedure that can be performed to address a number of aesthetic ear problems stemming from injury-related or genetically-based structural malformations that have impacted one or both ears, including:
Macrotia (overly large ears)
Structural ear defects resulting from trauma, injury, or genetics
Misshapen ear cartilage
Protruding ears—ear protrusion may present unilaterally (one ear) or bilaterally (both ears)
Ear malformations caused by a previous ear surgery
Contact Vu Plastic and Cosmetic Surgery
At Vu Plastic and Cosmetic Surgery in Stockton, CA, we set ourselves apart from other cosmetic enhancement practitioners with our professionalism, state-of-the-art facility, and commitment to providing exceptional patient care. Our lead plastic surgeon Dr. Hugh L. Vu operates under the premise of two very simple, yet critically important goals:
Offer only the most advanced surgical and cosmetic techniques in order to maximize your safety and comfort
Earn and maintain your trust and confidence by upholding the highest possible code of ethics and personal integrity
When you select Dr. Vu as your cosmetic surgeon, you can feel confident knowing that you will receive the highest quality care and the best possible results. If you would like more information about having your facial implant surgery, brow lift surgery, and/or otoplasty surgery performed at Vu Plastic and Cosmetic Surgery, please contact our office today for an initial consultation. We look forward to speaking with you!