FACIAL SURGERY REMAINS THE OPTIMAL CHOICE FOR LASTING FACIAL REJUVENATION
Despite the recent hype surrounding non-surgical anti-aging treatments, facial surgery remains the most effective long-term way to enhance and rejuvenate your facial appearance. Although non-surgical treatments offer temporary facial rejuvenation results, they are ill-suited to provide long-term outcomes and cannot match the lasting, dramatic improvements offered by surgical alternatives. Moreover, non-surgical procedures require frequent maintenance treatments to maintain visible results, whereas facial surgery offers long-term improvements, ensuring that your face remains fresh, youthfully alert, and naturally beautiful for years to come!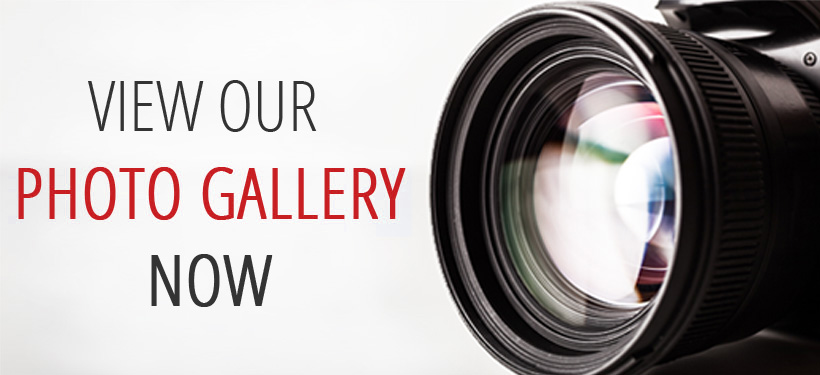 View the before and after images of Dr. Vu's actual patients.
Board Certified plastic surgeon Dr. Hugh L. Vu and the experienced, talented team at Vu Plastic and Cosmetic Surgery offer a wide variety of facial surgery alternatives for patients seeking to improve the balance, proportion, and appearance of their facial features while achieving lasting facial rejuvenation. Dr. Vu will work closely with you to help you understand the full range of facial surgery options, and which procedures are appropriate for your unique medical history and aesthetic goals. He will help you select only those options that will result in beautiful, harmonious features, and will develop a unique, customized surgical plan to ensure that your facial surgery results exceed your expectations. The facial surgery options offered by Vu Plastic and Cosmetic Surgery include: 
EYELID SURGERY (UPPER/LOWER): Tired eyes can undermine even the most beautiful face. Eyelid surgery (blepharoplasty) is designed to dramatically refresh your appearance by eliminating sagging, wrinkles, and bags around the eyes. Eyelid surgery can target the upper eyelid, the lower eyelid, or both simultaneously.
FACELIFT: Still the most effective way to treat signs of aging, a facelift involves surgically tightening facial skin, eliminating fatty deposits, and minimizing the appearance of wrinkles and folds. Facelift options include a full facelift, a lower facelift focusing on the jowls and mouth, a mid-facelift targeting the cheeks, and a mini facelift which gives a powerful lift to the mid-face region (including the lower eye area)
RHINOPLASTY/REVISION RHINOPLASTY: By enhancing the shape of the nasal structure, rhinoplasty can improve the proportional balance and symmetry of the entire face. For patients who are dissatisfied with the outcome of a previous rhinoplasty, Dr. Vu can perform a secondary procedure known as a Revision Rhinoplasty to improve upon the initial outcome.
FACIAL PROCEDURES (FACIAL IMPLANTS/OTOPASTY/BROW LIFT): Synthetic facial implants allow a skilled, artistic surgeon like Dr. Vu to alter and augment facial features that may be flat or droopy due to age or genetics, bringing facial features into harmony with each other, restoring facial balance, and enhancing the patient's natural beauty. Common areas for facial implants include the cheek, chin, and nose. Otoplasty (ear shaping surgery) is performed to improve the appearance of overly large, protruding, or misshapen ears, whereas a forehead lift is a corrective option to minimize creases across the forehead or on the bridge of the nose.
Dr. Vu and the experienced, caring staff at Vu Plastic and Cosmetic Surgery believe in the critical importance of utilizing only the most recent, state-of-the-art surgical techniques that provide safe, comfortable, and successful results. The face is extremely delicate and intricate, and while a successful facial surgery can turn back the hands of time and restore a youthful, refreshed appearance, a poorly-performed surgery can have devastating consequences and long-term physical and emotional side effects. Dr. Vu has the training, experience, and artistic vision required to ensure that your appearance after surgery is harmonious, balanced, natural, and beautiful.


Contact Vu Plastic and Cosmetic Surgery
At Vu Plastic and Cosmetic Surgery in Stockton, CA, we set ourselves apart from other cosmetic enhancement practitioners with our professionalism, state-of-the-art facility, and commitment to providing exceptional patient care. Our lead plastic surgeon Dr. Hugh L. Vu operates under the premise of two very simple, yet critically important goals:
Offer only the most advanced surgical and cosmetic techniques in order to maximize your safety and comfort
Earn and maintain your trust and confidence by upholding the highest possible code of ethics and personal integrity
When you select Dr. Vu as your cosmetic surgeon, you can feel confident knowing that you will receive the highest quality care and the best possible results. If you would like more information about the customizable facial surgery options offered at Vu Plastic and Cosmetic Surgery, please contact our office today for an initial consultation. We look forward to speaking with you!