BREAST LIFT SURGERY WITH DR. HUGH L. VU
It is an unfortunate reality that our breasts undergo many changes throughout our lives, some very dramatic, some occurring subtly over time. Yet all of us will experience alterations in our breast profile due to weight gain or loss, pregnancy and breast feeding, and even gravity and the natural aging process. Dr. Hugh L. Vu, lead surgeon at Vu Plastic and Cosmetic Surgery in Stockton, CA, is pleased to offer breast lift surgery for those women seeking to correct these unfortunate alterations and restore their perky, youthful breasts.
Dr. Vu is a Board Certified plastic surgeon with the extensive training and surgical experience to ensure that your surgery will result in breasts that look and feel natural and youthful. Dr. Vu is committed to maintaining the highest level of personal integrity and surgical excellence, and is dedicated to helping you understand the many options available to you and how each decision will impact your final results. This personalized planning process will ensure that you will leave his office completely satisfied with your natural-looking breasts, your enhanced profile, and your beautiful new physique!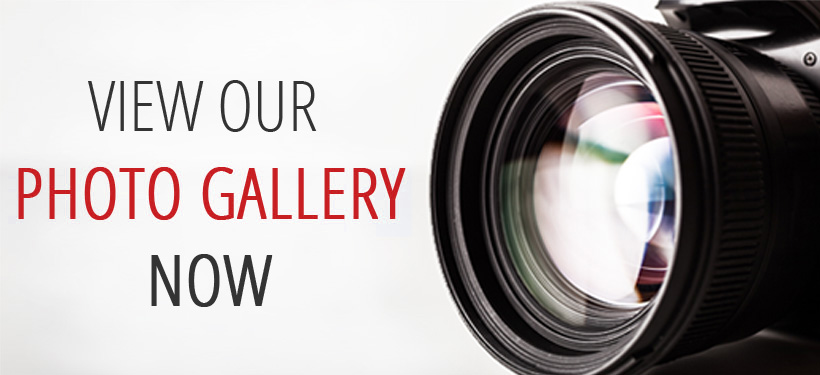 View the before and after images of Dr. Vu's actual patients.
UNDERSTANDING YOUR BREAST LIFT OPTIONS:
Breast lift surgery, also known as Mastopexy, is designed to correct ptosis, or breast sagging caused by gravity, pregnancy and breastfeeding, weight changes, and the natural aging process. There are four mastopexy options; the appropriate option will be highly dependent on each patient's individual anatomy, aesthetic goals, and the severity of the ptosis.
Full Lift (Anchor lift or Inverted-T lift): A full lift is suitable for severe breast ptosis, and involves an anchor-shaped incision extending from the base of the areola to the bottom of the breast. A crescent-shaped piece of skin is removes from the lower half of the breast, and the nipple is repositioned.
Vertical Lift (Lollipop breast lift): A vertical lift is excellent for correcting moderate breast ptosis. This procedure requires the removal of a circular-shaped piece of tissue from around the areola, as well as an additional incision starting under the areola and extending straight down to the breast crease.
Benelli Lift (Donut lift): For patients with mild to moderate breast ptosis, this minimally invasive technique involves the removal of a circular tissue around the areola and the re-attachment of the residual breast tissue to the areola.
Crescent lift (Nipple lift): Best for treating mild ptosis, this procedure involves the removal of a crescent shaped piece of tissue from above the areola. The nipple is then raised to a more elevated position.
BREAST LIFT WITH AUGMENTATION OPTIONS:
For some women, improving their chest profile may require a combination of a breast lift and a breast augmentation. When performed together, these two procedures work to lift and enlarge the breasts, significantly altering the patient's physique with an enhanced breast profile. Because breast augmentation requires the use of implants to add size and volume to the breasts, proper planning for an augmentation/lift procedure involves another series of important decisions around the final size of the breasts, the type of implant, and their placement on the body. Dr. Vu and his staff will patiently walk you through all of the augmentation options, how they will work in conjunction with the lift procedure, and carefully design a custom-tailored surgical plan that will give you the youthful, beautiful breast profile you are hoping for. Important decision points include:
Implant type, shape, and size: Implants can be either saline or silicone, smooth or textured, and anatomical/teardrop or round/contoured in shape. Both types of implants come in a range of different sizes and can have a moderate to ultra-high profile on the chest.
Implant placement: The placement of the implants will dramatically affect the final profile of the augmentation/lift procedure. Whether you select submammary (on top of the chest muscle, underneath the breast tissue) or submuscular (underneath the chest muscle) will depend heavily on your anatomy, aesthetic goals, and lifestyle choices.
Incision placement: When a breast lift is combined with an augmentation procedure, the placement of the surgical incisions will depend heavily on the type of implant selected, the implant placement, and the type of lift that is required to correct the ptosis.
Contact Vu Plastic and Cosmetic Surgery
At Vu Plastic and Cosmetic Surgery in Stockton, CA, we set ourselves apart from other cosmetic enhancement practitioners with our professionalism, state-of-the-art facility, and commitment to providing exceptional patient care. Our lead plastic surgeon Dr. Hugh L. Vu operates under the premise of two very simple, yet critically important goals:
Offer only the most advanced surgical and cosmetic techniques in order to maximize your safety and comfort
Earn and maintain your trust and confidence by upholding the highest possible code of ethics and personal integrity
When you select Dr. Vu as your cosmetic surgeon, you can feel confident knowing that you will receive the highest quality care and the best possible results. If you would like more information about having breast lift surgery (with or without a breast lift) performed at Vu Plastic and Cosmetic Surgery, please contact our office today. We look forward to speaking with you and to scheduling your initial consultation with Dr. Vu.