WHY CHOOSE DR. VU FOR YOUR BREAST REVISION, REDUCTION, OR RECONSTRUCTION SURGERY?
If you have lost your breasts to breast cancer or a breast-related injury/trauma, you have physical discomfort because of macromastia (enlarged breasts), or you are unhappy with or have complications from a prior breast surgery, you understand the critical role that your physique has on both your physical health and your emotional well-being. Yet the decision to alter your chest profile is not an easy one, and can have profound medical and psychological ramifications. At Vu Plastic and Cosmetic Surgery, located in Stockton, California, Dr. Hugh L. Vu and his talented staff have the surgical skills and the artistic vision necessary help you achieve the balanced, natural-looking, beautiful breasts you want, enabling you to live your life to the fullest, without physical discomfort, self-consciousness, or embarrassment.
Dr. Vu is a Board Certified plastic surgeon who offers breast revision surgery to correct problems stemming from a prior surgical attempt, breast reduction surgery to treat macromastia, and breast reconstruction surgery to rebuild breasts that look and feel natural for women who have sustained an injury to the breasts or have undergone mastectomy during breast cancer treatment. Changes to your breast profile involve a myriad of difficult and complex choices. Dr. Vu will patiently help you explore the benefits and risks of each one, and will work closely with you to design a surgical plan to achieve breasts that are in harmony with your natural frame and physique. Because of this detailed, personalized planning process and Dr. Vu's commitment to utilizing only state-of-the-art surgical techniques, your surgery will be as safe and comfortable as possible, and your results will subtly highlight and enhance your natural beauty.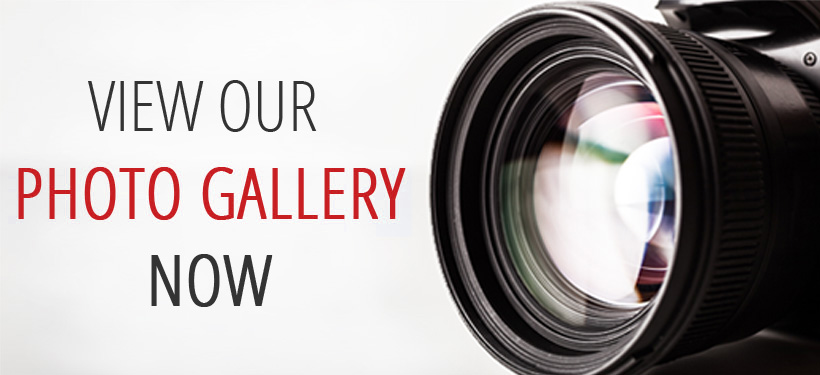 View the before and after images of Dr. Vu's actual patients.
WHY BREAST REVISION SURGERY?
Breast augmentation surgery is a complicated, precise surgical procedure that in most cases results in beautiful, balanced, natural-looking breasts. Unfortunately, the risk of complications cannot be totally eliminated, and in some cases, breast revision surgery may be required to correct complications and side effects that mar the results of the procedure. Breast revision surgery may also be required to replace implants that have ruptured or sprung a leak, or have changed in shape or placement resulting in an off-balance, unnatural-looking breast profile. Some of the most common reasons for breast revision surgery include:
Capsular contracture: Capsular contracture is the hardening or thickening of the pocket of scar tissue around the implant. If this scar tissue gets too hard, it may cause the breasts to feel hard, cause the implants to shift, make the breast profile look too round or uneven, and even cause pain and discomfort. Capsular contracture surgery may require a capsulectomy, a capsulotomy, or a capsulorrhaphy depending on the severity of the contracture.
Implant rippling/ridges/wrinkling: An unsightly rippling or wrinkling effect may occur if there is not sufficient natural breast tissue around the implant. In these cases, the revision surgery may involve placing the implant below the chest muscle or replacing the implant with a smaller size or a different type. In limited cases, an artificial layer of tissue may be added to augment the natural tissue.
Implant placement issues: Unfortunately, in some cases the original placement of the implant may cause problems such as "double-bubble deformity", where the natural breast tissue appears to sit unnaturally on top of the implant. For women who lift weights, submuscular implant placement can lead to distortion of the implant as pectoral muscles develop. In these cases, breast revision surgery can alter the placement of the implant to correct these troubling aesthetic issues.
BENEFITS OF BREAST REDUCTION SURGERY
The goal of breast reduction surgery is to eliminate the physical and emotional symptoms of macromastia (enlarged breasts) by surgically reducing the breasts to a size and shape that is appropriate for the patient's natural body frame and desired physique. Enlarged breasts can lead to a number of serious medical conditions, including but not limited to: poor posture, back and neck pain, headaches and migraines, numbness in the hands and arms, insomnia, difficulty breathing, rashes, and cystic breast infections. And the emotional problems associated with macromastia can be just as severe, stemming from the inability to find bras and clothes that fit appropriately, weight gain due to the inability to exercise properly, and embarrassment when encountering stares and inappropriate comments.
Breast reduction surgery (reduction mammaplasty) is usually an outpatient procedure performed under general anesthesia. The surgeon will begin by selecting the appropriate type and location for the incisions; the specific location of the incision will depend on the extent of reduction required and the patient's medical history. He will then decrease the size of the nipple, if necessary, and adjust its position on the chest. Any excess fatty tissue is removed by a gentle liposuction, the breasts are lifted and reshaped, and excess skin is eliminated. Sutures are placed deep within the layers of the breast tissue to provide long-term support for the newly shaped breasts, and the incisions are closed. While the incisions will leave permanent scars, they will fade over time until they are barely visible. The result will be newly contoured breasts that are balanced, natural-looking, and give you a youthfully perky profile you can be proud of!
THE IMPORTANCE OF BREAST RECONSTRUCTION
The loss of one or both breasts as a result of breast cancer treatment, injury, or a medical condition can have a profound emotional toll. Fortunately, breast reconstruction surgery can restore the patient's "feminine profile", allow survivors to find clothes and swimsuits that fit properly without the use of bulky, visible padding, and help the cancer survivor find a true and lasting recovery. Surgical techniques have now advanced to the point where, for many women, reconstruction can happen at the time of the mastectomy (immediate reconstruction), although reconstructive surgery is possible months or even years after the original surgery (delayed reconstruction).
Breast reconstruction can involve the creation of one breast to exactly match the existing breast or the creation of completely new breast and nipple-areola complexes for both breasts. Reconstruction usually involves the use of silicone or saline implants to give the new breasts the appropriate size and fullness. However, because many patients do not have enough natural breast tissue left after the mastectomy to support implants, breast reconstruction usually also involves a "flap" procedure, in which muscle and tissue are transferred from the abdomen or buttocks to recreate a natural breast mound. The most commonly used flap techniques are the DIEP (deep inferio epigastric perforator) flap and the TMG (transverse myocutaneous gracilis) flap procedures. The breast reconstruction procedure may also involve the use of tissue expanders, which help the patient's own body create enough new skin to minimize scarring and ensure that the breasts looks and feel as natural as possible. The exact surgical technique will be custom-tailored for each individual patient, depending on her medical history, unique anatomy, and aesthetic goals.
Contact Vu Plastic and Cosmetic Surgery
When faced with a barrage of advertisements for plastic surgeons, and a new medical spa popping up on every corner, it can be difficult to know which practice to trust and which cosmetic surgeon has the experience and clinical skillset to deliver the results you want. At Vu Plastic and Cosmetic Surgery in Stockton, CA, we set ourselves apart from other cosmetic enhancement practitioners with our professionalism, state-of-the-art facility, and commitment to providing exceptional patient care. Our lead plastic surgeon, Dr. Hugh L. Vu, operates under the premise of two very simple, yet critically important goals:
Offer only the most advanced surgical and cosmetic techniques in order to maximize the safety and comfort of his patients
Earn and maintain your trust and confidence by upholding the highest possible code of ethics and personal integrity
When you select Dr. Vu as your cosmetic surgeon, you can feel confident that you will receive the highest quality of patient care and will achieve the best possible treatment outcomes. You can breathe easier knowing that you will leave his office looking younger, feeling better, and with your face and body exactly the way you want it: stunningly, naturally beautiful!
If you would like more information about breast revision, reduction, or reconstruction surgery at Vu Plastic and Cosmetic Surgery, please contact Dr. Vu today for an initial consultation. We look forward to speaking with you!