CHEMICAL PEELS/MICRODERMABRASION/INJECTABLES (BOTOX® AND DERMAL FILLERS)
While the degree to which our face reflects our true biological age differs from person to person, it is a sad fact of life that everyone—yes, everyone—experiences the signs and symptoms of aging at some point. Yet not everyone has the time or money to fight the signs of aging with invasive surgical procedures. At Vu Plastic and Cosmetic Surgery, located in Stockton, CA, we are dedicated to offering safe, effective, top-of-the-line non-surgical treatments that deliver powerful skin rejuvenation without the need for surgical procedures. Dr. Hugh L. Vu, Board Certified plastic surgeon and esteemed physician, is dedicated to pursuing cutting-edge medical and aesthetic technology, and has a deep and lasting commitment to building the trust of his patients with his personalized approach to patient care. You can rest assured that you will leave his office with your vitality restored, looking as refreshed and youthful on the outside as you feel on the inside!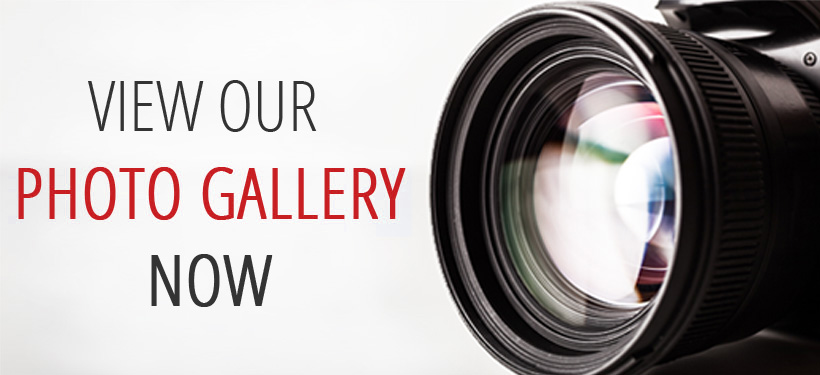 View the before and after images of Dr. Vu's actual patients.
MICRODERMABRASION
Microdermabrasion is a medical grade exfoliation system designed to correct rough, scaly, or peeling skin, erase accumulated sun damage, and moderate the symptoms of acne. Microdermabrasion gently exfoliates the outermost layer of keratinized (dead) skin cells with powerful microscopic crystals, then carefully suctions away the dead cells to reveal the radiant, luminous skin underneath. This rejuvenating treatment allows skincare products to penetrate the skin more effectively for better results, stimulates the skin's natural production of collagen to promote the growth of new, healthy skin cells, and softens and tightens the skin for better tone and texture.
Microdermabrasion in a non-invasive rejuvenation treatment that can be completed in a comfortable, 20-30 minute office visit, followed by the application of post-procedure serums and sunblock. It is critical to avoid sun exposure immediately after the treatment, and use of SFP 30+ sunblock is required to protect the sensitive, newly exposed skin. Regular treatments will maximize the rejuvenating impact of the procedure.
CHEMICAL PEELS
Perfect for addressing wrinkles, uneven skin tone and pigmentation problems, and acne/acne scarring, chemical peels utilize a precise application of custom-blended chemical compounds to gently remove damaged skin and stimulate the growth of healthy, younger-looking skin. Dr. Vu offers only top-of-the-line ingredients in three strengths, precisely calibrated in intensity for each individual patient:
Light Chemical Peel ("superficial peel"): Glycolic acid, alphahydroxy acids, and beta hydroxy acids are used to gently remove only the outermost layer of skin. Anesthetics are not required, and patients can resume their normal activities immediately.
Medium Chemical Peel: Offering a deeper rejuvenation, chemicals such as trichloroacetic acid and glycolic acid safely remove the top two layers of the epidermis. Most patients will require an oral sedative and/or pain killer, and may experience some side effects for up to a week.
Deep Chemical Peel: Deep peels target the inner-most layers of skin with a potent chemical called phenol and offer dramatic, long-lasting rejuvenation. Advance treatments with prescription strength Retin-A, as well as a local anesthetic and oral sedative during the procedure, are recommended. Recovery time is usually 1-2 weeks.
INJECTABLES
Injectable fillers offer powerful, non-surgical rejuvenation for individuals who are distressed at the appearance of lines and wrinkles. Some injectables, such as BOTOX®, target wrinkles by minimizing the repeated muscle contractions that cause dry, inelastic, aging skin to fold and wrinkle. Other injectables—dermal fillers—work by replenishing critical compounds in the skin that enable the skin to remain hydrated, replace old and damaged skin cells, and develop a firm internal support structure. As our aging skin naturally loses these compounds, dermal fillers utilize either organically-derived or synthetic replacements to restore lost volume, fill in wrinkles, and give the skin a youthful, fresh glow. Injectable treatments can be completed in a lunchtime visit, and do not need anesthesia or downtime.

Contact Vu Plastic and Cosmetic Surgery
At Vu Plastic and Cosmetic Surgery in Stockton, CA, we set ourselves apart from other cosmetic enhancement practitioners with our professionalism, state-of-the-art facility, and commitment to providing exceptional patient care. Our lead plastic surgeon Dr. Hugh L. Vu operates under the premise of two very simple, yet critically important goals:
Offer only the most advanced surgical and cosmetic techniques in order to maximize your safety and comfort
Earn and maintain your trust and confidence by upholding the highest possible code of ethics and personal integrity
When you select Dr. Vu as your cosmetic surgeon, you can feel confident knowing that you will receive the highest quality care and the best possible results. If you would like more information about having your chemical peel, microdermabrasion, or injectable treatment performed at Vu Plastic and Cosmetic Surgery, please contact our office today for an initial consultation. We look forward to speaking with you!